ABOUT MICHELLE
Dr. Michelle Kinch's expertise is in the area of behavioral operations management. She uses both laboratory and field experiments to develop insights into how the balance between automation and human presence influences customer and employee engagement — particularly in emotional service settings. As a researcher, consultant and board director, her work has guided operational design choices for companies of all sizes within financial services, healthcare and technology in global markets.
Michelle's research draws on a depth of professional experience as a product management and development executive in financial services. Having previously served as a senior vice president and brand strategist for the research team at LPL Financial and a vice president in asset allocation at Fidelity Investments, her product management responsibilities, across a 15-year career, spanned mutual funds, managed accounts and online planning tools.
Dr. Kinch received both her doctorate in Technology & Operations Management and her MBA from Harvard Business School. She completed her undergraduate studies in Management Science at the Massachusetts Institute of Technology and is a Chartered Financial Analyst.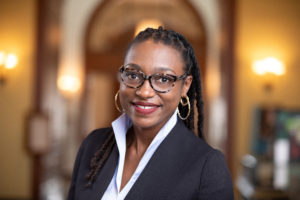 Sample Client Engagements